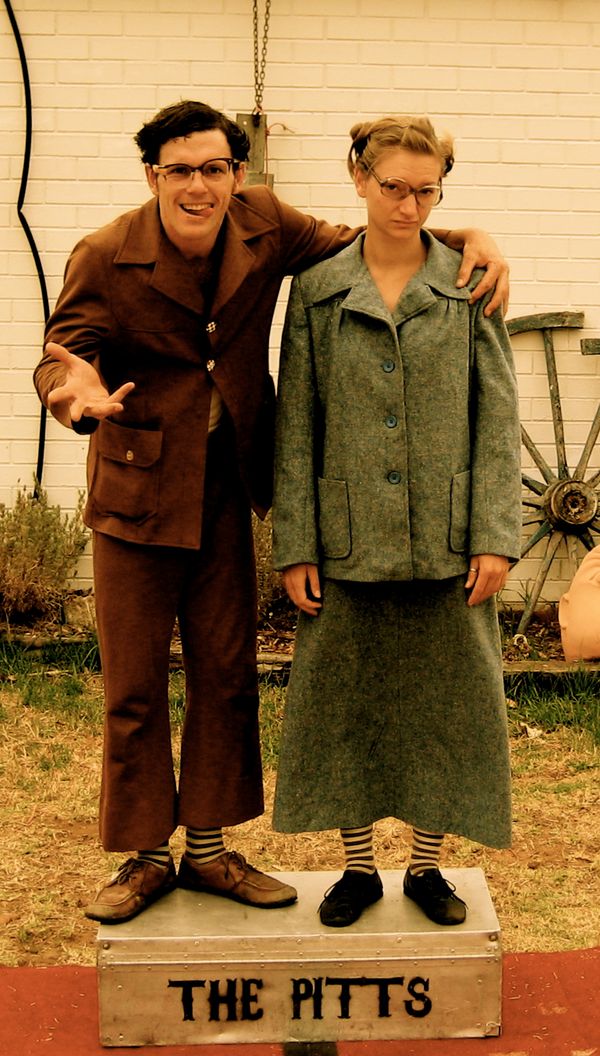 The Pitts Family Circus originated in 2002 with the meeting of veteran circus performers Gareth Bjaaland and Bronte Webster, the began performing as "The Pitts" The now legendary duo Cessil and Sandy Pitt, a slightly incestous brother and sister act from Tasmania. This show was quite successful and toured many times throughout Europe, Asia and Australia. 

After the birth of their first child in 2005 they re-named the act The Pitts Family Circus and began training the young Wee Pitt as a flyer to be perched atop of the pyramids and also be involved other acrobatic acts. 

In 2011 they had another child and she also took very naturally to the stage performing under the name "Random Baby Pitt' due to her first role as an audience plant as a random baby that was extracted from the crowd and tossed about as if for the first time.

In 2014 they built their own circus tent "The Pitts Top" that proved to a popular venue for themselves and also other acts when hired by festivals as an intimate and charming venue. They also created a brand new show especially for this tent this time basing it on their real life personalities and family dynamic.